Featured Businesses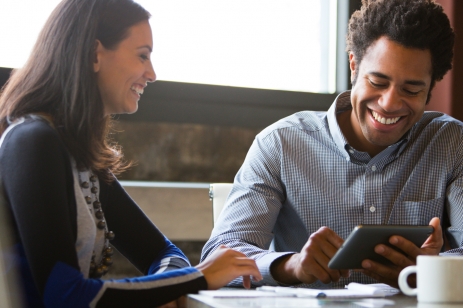 We're committed to offering you essential financial services and insights that help you manage your financial life effortlessly.
The Brazilian "Churrasco" has been a tradition for generations in Southern Brazil, where Gauchos (Brazilian Cowboys) pierced large pieces of meat and slowly grilled them over open flamed pits.
Upcoming Events
September 10, Lake Union Park
Pink Boat Regatta
Ever year, sailors and supporters alike start planning months ahead of time to don their pink, get their sailboats race ready, and begin campaigning as part of an event which was born of a passionate little Seattle sailing community dedicated to getting on the water for something greater. Something affecting us all. Something we CAN do something about, just by coming together and doing what we love most – being on the water.
It's infectiously PINK.
It's infectiously FUN.
And it's even more IMPACTFUL.
100% of all net proceeds from The Pink Boat Regatta's events will be donated to The Breast Cancer Research Foundation. We choose BCRF because:
BCRF is the highest rated breast cancer organization in the US with an A+ rating from Charity Watch and 4 out of 4 stars from Charity Navigator, donating 91 cents of every dollar to breast cancer research and awareness.
BCRF provides critical funding for breast cancer research worldwide to fuel advances in tumor biology, genetics, prevention, treatment, metastasis and survivorship.
In 2015-2016, BCRF will award $48.5 million in annual grants to over 240 scientists from top universities and medical institutions around the globe.
BCRF funds top researchers and doctors right here in our own PNW community.
Come for the kickoff party. Join the celebration dinner. Then WATCH as we turn Seattle's Lake Union into a sea of pink for breast cancer research this September.
September 9-10, SLU Discovery Center
Cider Summit Seattle
Join us for our seventh annual event featuring over 150 ciders! Friday, Sept. 9 hours are 3p-8p, with special VIP session from 2p-3p. Saturday, Sept 10 is general admission only from 12-6p. Cider Summit Seattle benefits The Institute for Myeloma & Bone Cancer Research, NW Northwest Cider and Seattle Humane. The event is presented by Whole Foods Market.
20 million gallons
of water from Lake Union used to level Denny Hill