In honor of MOHAI's latest exhibit It's Raining Cats and Dogs, join exhibit partner PAWS in learning to make dog and cat toys using a variety of materials and crafting techniques, from the super simple to the artfully complex. Visitors are encouraged to bring their creations home to their furry family members, or can choose to donate their toys to animals in need.
Location: MOHAI
Cost: Included with museum admission
Related Events
@ Museum of History & Industry
Beginning October 15, 2022, MOHAI presents the West Coast premiere of Artificial Intelligence: The Mind & The Machine, the first traveling...
October 15 - January 8
@ Museum of History & Industry
History Café is produced as a partnership between HistoryLink and MOHAI. Join us on the third Wednesday of the month for a discussion about...
October 19, 6:30 pm
---
Related Businesses
MOHAI collects and preserves the diverse history of Seattle, the Puget Sound region and beyond. Highlighting innovation and education, MOHAI...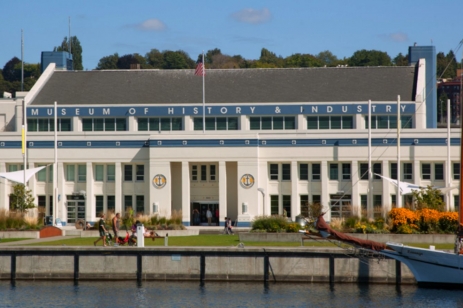 ---