Add a twinkle to Halloween costumes! During this Maker Day, create costume masks and LED wristbands with Seattle Attic Community Workshop. Be sure to trick-or-treat with this fancy new attire.
Get creative with MOHAI in the Bezos Center for Innovation on the last Saturday of each month. Tinker, experiment, and create alongside some of Seattle's most experienced makers.
Cost: Free with admission
Related Events
@ Museum of History & Industry
Beginning October 15, 2022, MOHAI presents the West Coast premiere of Artificial Intelligence: The Mind & The Machine, the first traveling...
October 15 - January 8
@ Museum of History & Industry
History Café is produced as a partnership between HistoryLink and MOHAI. Join us on the third Wednesday of the month for a discussion about...
October 19, 6:30 pm
---
Related Businesses
MOHAI collects and preserves the diverse history of Seattle, the Puget Sound region and beyond. Highlighting innovation and education, MOHAI...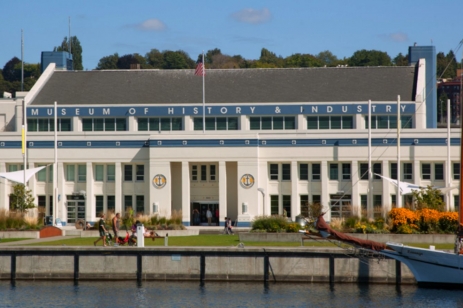 ---