Two years after Seattle and King County declared a "State of Emergency" on homelessness, the numbers continue to rise. The 2017 annual count found nearly 12,000 people living in shelters, on the streets, and in tents and cars in Seattle and King County.
Join Enrique Cerna as he moderates an important community conversation that examines homelessness: Hear personal stories, learn about current initiatives aimed at increasing housing, and find out what is being done to address complex issues related to the homeless crisis.
Admission is free with RSVP to: (206) 324-1126 or [email protected]
Website: http://mohai.org/event/community-conversation-housing-the-homeless/
Related Events
@ Museum of History & Industry
CALLING ALL BASEBALL FANS! Celebrate some of the biggest all-stars of all time at MOHAI's Special Baseball All-Stars Display.
July 1 - November 5
@ Museum of History & Industry
Come celebrate King County Metro's 50th birthday at Lake Union Park!
September 27, 12:00 pm
---
Related Businesses
MOHAI collects and preserves the diverse history of Seattle, the Puget Sound region and beyond. Highlighting innovation and education, MOHAI...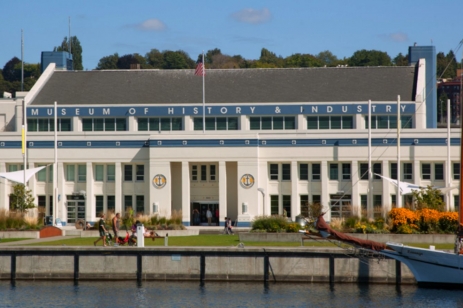 ---