Discover the wonderful world of water that surrounds us in the Pacific Northwest!
Drawing inspiration from Leonardo da Vinci, explore how we move over, under, and through water. Activity hop from 2 to 3:30 pm through different stations outside of MOHAI while undertaking challenges and making observations.
Complete the stations to get $5 off your next visit to MOHAI.
Location: MOHAI Terrace and Lake Union Park
Cost: Free
Related Events
@ Museum of History & Industry
CALLING ALL BASEBALL FANS! Celebrate some of the biggest all-stars of all time at MOHAI's Special Baseball All-Stars Display.
July 1 - November 5
@ Museum of History & Industry
Enjoy the view of the boats along Lake Union while learning a bit of Pacific Northwest culinary seafood history.
September 30, 2:00 pm
---
Related Businesses
MOHAI collects and preserves the diverse history of Seattle, the Puget Sound region and beyond. Highlighting innovation and education, MOHAI...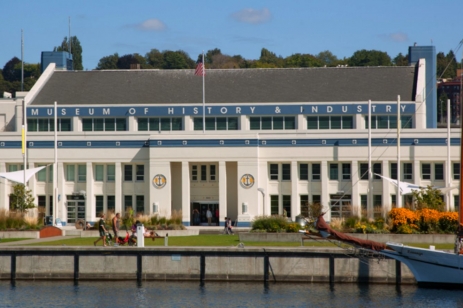 ---