How do you spot fake news? What can you do to stop the spread of fake news stories?
In this evening, drop-in program, start taking action in response to September's Community Conversation: The Reality of Fake News. Food and drink will be available at the South Lake Café during the program.
Location: MOHAI, South Lake Café
Cost: Free
Related Events
@ Museum of History & Industry
Beginning October 15, 2022, MOHAI presents the West Coast premiere of Artificial Intelligence: The Mind & The Machine, the first traveling...
October 15 - January 8
@ Museum of History & Industry
History Café is produced as a partnership between HistoryLink and MOHAI. Join us on the third Wednesday of the month for a discussion about...
October 19, 6:30 pm
---
Related Businesses
MOHAI collects and preserves the diverse history of Seattle, the Puget Sound region and beyond. Highlighting innovation and education, MOHAI...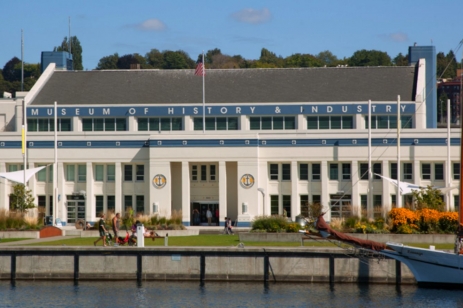 ---