THE CENTER FOR WOODEN BOATS' 40TH ANNUAL FUNDRAISING AUCTION AND DINNER CELEBRATION
Your generous support of this event raises much-needed operating dollars, so we can:
Provide hands-on instruction in sailing and maritime skills to kids of all ages
Preserve small craft heritage for all to appreciate – no admission fee!
Make access to water available to our entire community
Change lives one boat at a time!
There is an open bar (beer and wine only) from 6-7pm, and wine will be pre-set on all tables before you are seated for dinner. If you run out of wine during the live auction, ask a server for more! You are also welcome to drink wine won in the Wine Surprise game.
WHAT TO EXPECT AT THE EVENT
Games include Heads or Tails, Wine Surprise, and more to be determined!
Cocktail attire is encouraged; and since we are celebrating our 40th Anniversary, ruby-themed outfits are welcome!
Related Events
@ Museum of History & Industry
CALLING ALL BASEBALL FANS! Celebrate some of the biggest all-stars of all time at MOHAI's Special Baseball All-Stars Display.
July 1 - November 5
@ Museum of History & Industry
Join fiber artists for drop-in craft activities and demos.
September 23, 11:00 am
---
Related Businesses
MOHAI collects and preserves the diverse history of Seattle, the Puget Sound region and beyond. Highlighting innovation and education, MOHAI...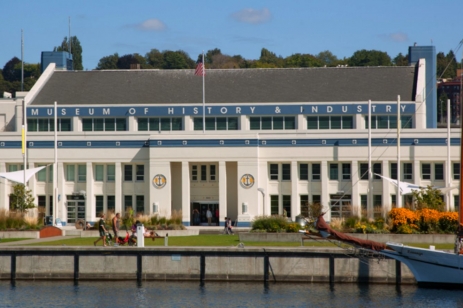 ---