It's all about the framing in this all-ages scavenger hunt of Lake Union Park!
Explore the natural and built environments of South Lake Union, Seattle's shifting shorelines, and relationships between people and place. Uncover history that is seen and unseen throughout the park with historic photos from the MOHAI collection, resources from the Burke Museum, and your own perspective!
Join us for an in-person facilitated experience with MOHAI educators. Register to secure your spot.
Location: Lake Union Park
Cost: Free with Registration
Related Events
@ Museum of History & Industry
This spring, join MOHAI Educators as we explore the region's rich history of protest and the role of protest in a democracy.
April 1, 10:00 am
@ Museum of History & Industry
Portraits of Change
April 1, 6:30 pm
---
Related Businesses
MOHAI collects and preserves the diverse history of Seattle, the Puget Sound region and beyond. Highlighting innovation and education, MOHAI...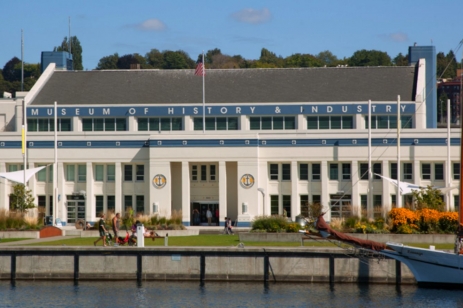 ---