Seattle isn't known for its glamorous street style, but that doesn't mean Seattleites aren't interested in fashion. The city has been host to glitzy runway shows, opulent theater productions, and grand displays in department stores and museums. Does this mean we are a city of style voyeurs? Explore Seattle's fashion fascination with Clara Berg, MOHAI's clothing and textiles specialist.
Member Pre-sale: June 1st
General Public On-sale: June 30th
Location: MOHAI
Cost: $15 general public / $10 members and students
Related Events
@ Museum of History & Industry
CALLING ALL BASEBALL FANS! Celebrate some of the biggest all-stars of all time at MOHAI's Special Baseball All-Stars Display.
July 1 - November 5
@ Museum of History & Industry
Come celebrate King County Metro's 50th birthday at Lake Union Park!
September 27, 12:00 pm
---
Related Businesses
MOHAI collects and preserves the diverse history of Seattle, the Puget Sound region and beyond. Highlighting innovation and education, MOHAI...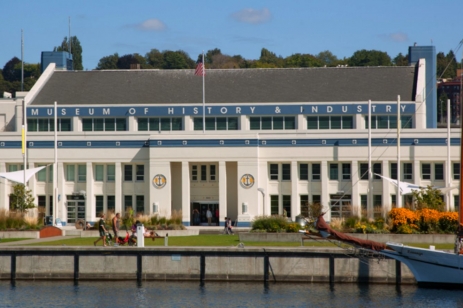 ---