MiniMOHAI is back! Every Monday morning this summer, come to MOHAI to learn about farms, gardening, and nutritious foods at interactive pop-up activity stations around the museum. Explore special activities related to MOHAI's exhibit Edible City: A Delicious Journey, with sensory bins, dramatic play, storybooks, crafts and more.
MiniMOHAI takes place every Monday in July and August from 10am-1pm and is included with museum admission.
Location: MOHAI
Cost: Included with museum admission / Free for members
Related Events
@ Museum of History & Industry
CALLING ALL BASEBALL FANS! Celebrate some of the biggest all-stars of all time at MOHAI's Special Baseball All-Stars Display.
July 1 - November 5
@ Museum of History & Industry
Explore the rich tapestry of Indigenous knowledge and its intersection with modern scientific advancements.
October 7 - March 3
---
Related Businesses
MOHAI collects and preserves the diverse history of Seattle, the Puget Sound region and beyond. Highlighting innovation and education, MOHAI...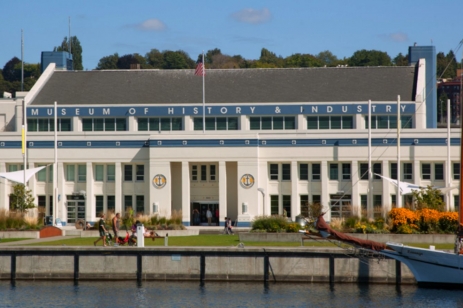 ---