Explore different types of weaving with the Seattle Weaver's Guild!
Use different fibers and techniques to create a small weaving to take home with you.
MOHAI Maker Days explore what it takes to be an innovator. Join us on the last Saturday of each month for a drop-in event that features Seattle's most innovative makers. From art to crafts to technology–come explore the endless possibilities of maker culture.
Related Events
@ Museum of History & Industry
CALLING ALL BASEBALL FANS! Celebrate some of the biggest all-stars of all time at MOHAI's Special Baseball All-Stars Display.
July 1 - November 5
@ Museum of History & Industry
Come celebrate King County Metro's 50th birthday at Lake Union Park!
September 27, 12:00 pm
---
Related Businesses
MOHAI collects and preserves the diverse history of Seattle, the Puget Sound region and beyond. Highlighting innovation and education, MOHAI...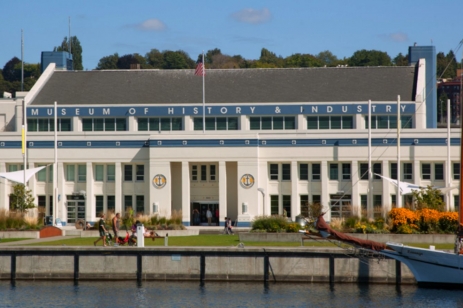 ---