Share the journey of The New American, from the turmoil of the old country, to the promise of America. The immigrant journey includes the steamship passage of 1910, the path through Ellis Island, and the sweatshops of the lower east side of Manhattan. Learn what American liberty and opportunity means to people around the world.
Living Voices combines live theatrical performances with archival film, turning history into a moving personal journey. This performance will take place in the Joshua Green Foundation Theater on MOHAI's second floor.
Suitable for guests 10 years (4th grade) to adult.
Location: Prologue Theater
Cost: Free with admission
Related Events
@ Museum of History & Industry
CALLING ALL BASEBALL FANS! Celebrate some of the biggest all-stars of all time at MOHAI's Special Baseball All-Stars Display.
July 1 - November 5
@ Museum of History & Industry
Come celebrate King County Metro's 50th birthday at Lake Union Park!
September 27, 12:00 pm
---
Related Businesses
MOHAI collects and preserves the diverse history of Seattle, the Puget Sound region and beyond. Highlighting innovation and education, MOHAI...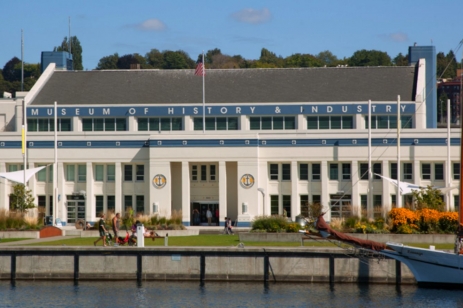 ---