Seattle would be a very different city today were it not for the citizen activists who opposed plans calling for a dense network of freeways traversing and girdling the city.
A coalition of activists, representing communities from Mt. Baker to Lake City and groups as diverse as the Citizens Planning Council and the Black Panthers, joined in opposition. Their collective actions succeeded in halting two major freeways and downsizing a third, saving parks, shoreline and thousands of homes and businesses.
Location: MOHAI, South Lake Café
Cost: Free
Related Events
@ Museum of History & Industry
CALLING ALL BASEBALL FANS! Celebrate some of the biggest all-stars of all time at MOHAI's Special Baseball All-Stars Display.
July 1 - November 5
@ Museum of History & Industry
Enjoy the view of the boats along Lake Union while learning a bit of Pacific Northwest culinary seafood history.
September 30, 2:00 pm
---
Related Businesses
MOHAI collects and preserves the diverse history of Seattle, the Puget Sound region and beyond. Highlighting innovation and education, MOHAI...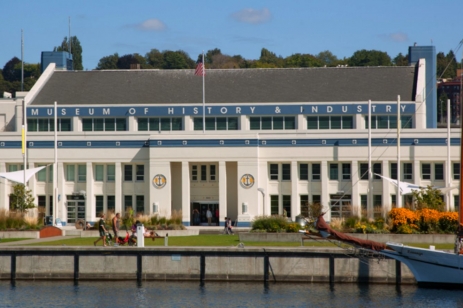 ---