Much like the fictional character Forrest Gump, George Guttormsen's life intertwined with significant figures and events and left a mark on Washington State history. Guttormsen defended local author Betty MacDonald from defamation charges, worked with celebrated congressman Marion Zionchek, and played quarterback in the historic 1926 Rose Bowl.
Join Bob Royer, HistoryLink's board chair and partner at Gallatin Public Affairs, as he follows the twists and turns of George Guttormsen's life and the local 20th century history it illuminates.
Location: MOHAI, South Lake Café
Cost: Free
Related Events
@ Museum of History & Industry
CALLING ALL BASEBALL FANS! Celebrate some of the biggest all-stars of all time at MOHAI's Special Baseball All-Stars Display.
July 1 - November 5
@ Museum of History & Industry
Come celebrate King County Metro's 50th birthday at Lake Union Park!
September 27, 12:00 pm
---
Related Businesses
MOHAI collects and preserves the diverse history of Seattle, the Puget Sound region and beyond. Highlighting innovation and education, MOHAI...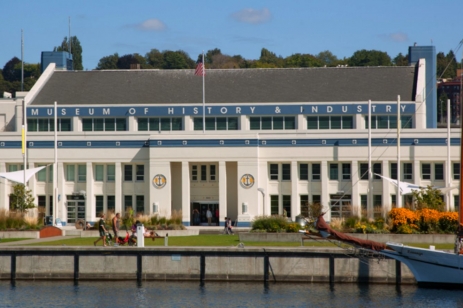 ---