Earthquakes feature prominently in Native Oral Traditions up and down the Pacific Coast. Storytelling passes on important knowledge, ideas, beliefs, and lessons from one generation to the next.
Join Calvin Bray, Emergency Management Coordinator for the Chehalis Tribe, to learn how indigenous legends and stories have helped in preparing for disasters, and what important clues they can provide from similar past events.
Doors to the theater will open 10 minutes before the presentation. Please plan to arrive early as seating is limited.
For disability accommodations, please contact [email protected]two weeks prior to the event.
Free First Thursday at MOHAI: Visit the Free First Thursday: Shift Happens—The Science of Seattle's Earthquakes calendar page for more ways to explore the history and science of Seattle's earthquakes on August 1!
Related Events
@ Museum of History & Industry
CALLING ALL BASEBALL FANS! Celebrate some of the biggest all-stars of all time at MOHAI's Special Baseball All-Stars Display.
July 1 - November 5
@ Museum of History & Industry
Join fiber artists for drop-in craft activities and demos.
September 23, 11:00 am
---
Related Businesses
MOHAI collects and preserves the diverse history of Seattle, the Puget Sound region and beyond. Highlighting innovation and education, MOHAI...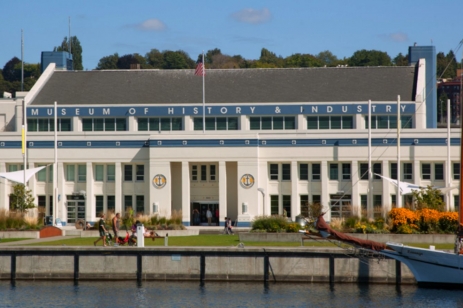 ---