Enjoy Seattle's long summer days while practicing safe social distancing during this special Saturday program.
For one day, use MOHAI's digital scavenger hunt to explore the nearby neighborhood and see the tangible impacts of the democratic participation that shapes our community.
Start your journey in Lake Union Park, or test your knowledge of the region with a democracy-inspired trivia game that you can play from wherever you are. Watch this space for details of how to play.
Related Events
@ Museum of History & Industry
CALLING ALL BASEBALL FANS! Celebrate some of the biggest all-stars of all time at MOHAI's Special Baseball All-Stars Display.
July 1 - November 5
@ Museum of History & Industry
Come celebrate King County Metro's 50th birthday at Lake Union Park!
September 27, 12:00 pm
---
Related Businesses
MOHAI collects and preserves the diverse history of Seattle, the Puget Sound region and beyond. Highlighting innovation and education, MOHAI...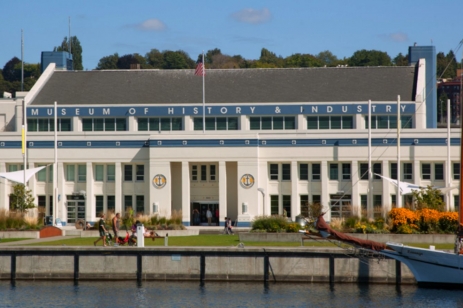 ---